Endermologie, a registered trademark of LPG Systems, was introduced as a subdermal treatment for reducing cellulite over a decade ago. Endermologie was originally developed in France in the 1980s as a treatment for adherent scars, although many patients observed reduction of body dimensions and improvement in skin texture. Since then, Endermologie has been used as a treatment for cellulite reduction and skin toning. LPG Endermologie is known as the leader and the most advanced in the cellulite reduction therapy market.

Endermologie is a patented technique involving a mechanized device with two motorized rollers and regulated suction. This non-surgical and non-invasive device creates a symmetrical skin fold, which allows for deep tissue mobilization to occur and results in reduction of cellulite and loss of inches. Endermologie by LPG is the only cellulite equipment to utilize this patented technique.

Endermologie was the first medical treatment to be FDA approved for cellulite reduction and loss of body circumference. Its safety and efficacy have been the subject of several clinical trials and on going research is promising.
Endermologie packages are sold to patients in several ways, most often in packages of 8, 10, or even 20 sessions. A minimum of 8 sessions (two per week) is required for effectiveness.
Package Includes:
LPG Endermologie Unit
Four Promotional Endermologie Posters, nicely framed
Photo Station, to chart patient progress throughout their treatments
Endermologie Massage Table, can also be used for other uses, including laser treatments, massages, facials, etc.
Endermologie Patient Charts (not pictured), which outline patient cellulite & weight-loss goals, progress, and body-fat ratio.
Also available for purchase: Body Fat Analyzer. If purchased with Endermologie unit, we will sell for $675 (regular selling price $1000, original purchase price $2500.)

Endermolgie is quickly becoming the fastest growing revenue booster at medical offices, medical/day/resort spas, and fitness centers. It brings patients in to your facility on a regular basis, allows for up-selling, and sale of complementary goods, including weight management, nutritional supplements, and body wraps.
This unit, plus all additions were originally purchased for over $40,000.
We are entertaining offers between $18,500 and $23,000.
LPG Endermologie
Control Unit
LPG Endermologie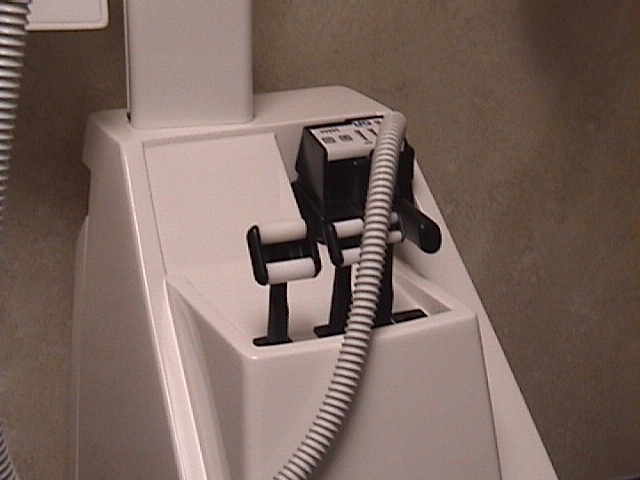 Four headpieces, different sizes for different areas of the body
LPG Endermologie
Four promotional Endermologie posters, all nicely framed
LPG Endermologie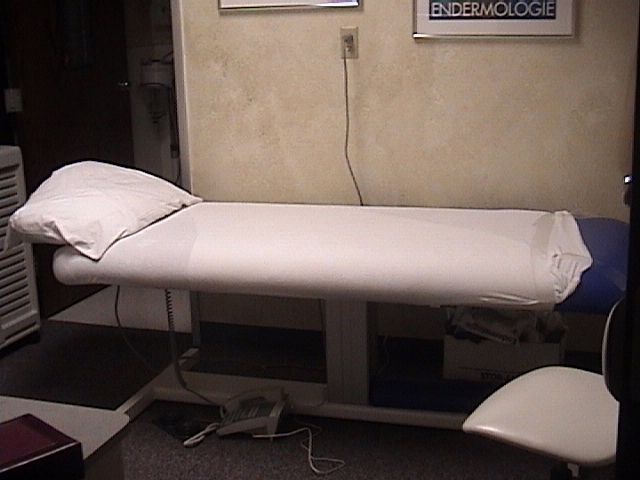 Endermologie Massage Table, Electronically Adjustable Height
LPG Endermologie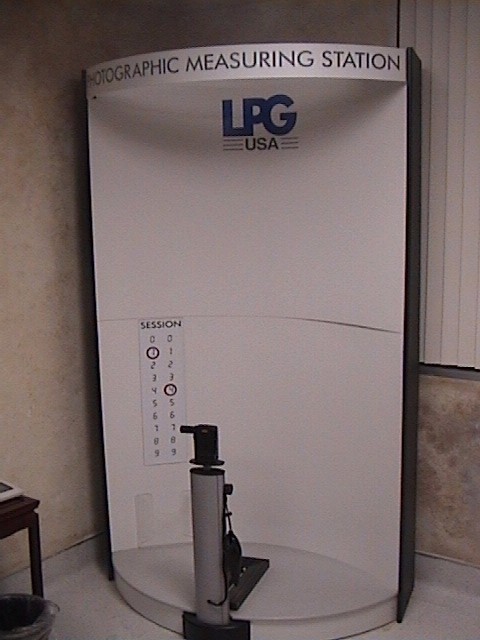 Photo Station - to chart patient progress in the fight against cellulite